MADE TO YOUR UNIQUE MEASUREMENTS
Taking into account your unique measurements and balance your shirt pattern will be drafted from scratch. Silhouette, lengths and collar size will all be designed for a shirt completely personal to you, giving the most elegant and flattering fit.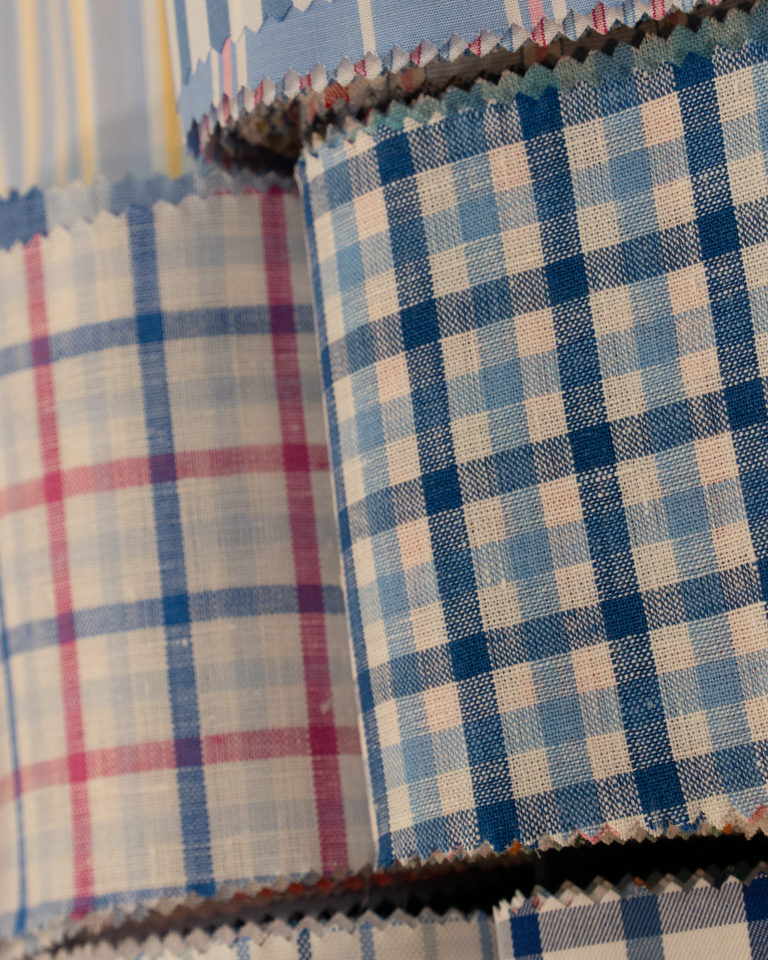 TRADITIONAL METHODS
Oliver Brown bespoke shirt making adheres to time-honored Jermyn Street methods. Hand-cut in London by our experienced seamstresses, your shirt will be sewn with 18 stitches per inch for durability and finished with crossed-stitched mother of pearl buttons.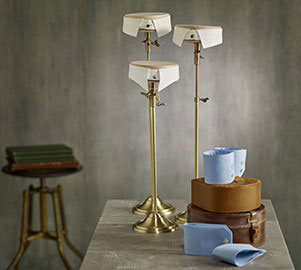 YOUR OWN STYLE
Choose from our array of cloths in different weights, textures and patterns from the world's foremost mills, including the finest Sea Island and Egyptian cottons. Our in-house tailor will guide you through cloth selection, together with the design of the fit, collar and cuffs.

PERSONAL TOUCHES
Choose the thread colour and add a final detail; a uniquely designed monogram on the shirt chest, cuff or tail.

Bespoke shirts are usually available to collect four to six weeks after the initial consultation, and require one fitting.
Prices start from £165 for a made-to-measure shirt and £295 for a fully-bespoke shirt, with the cloth charged additionally to this.
An express service is also available.
For further details or to book an appointment,
please email:[email protected]
or telephone:+44 (0)203 910 7750