Made-To-Order
THE OLIVER BROWN BLOCK
Your suit will be cut from our traditional Oliver Brown block, known for its classic-fitted cut, with tailored shoulders and straight trousers. Our enduring suit is tailored with a canvas chest piece, and features detailing such as four-button working cuffs and pick-stitching on the lapels.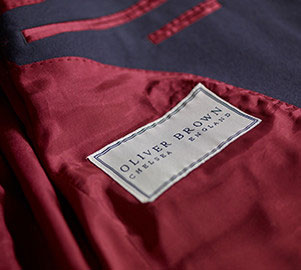 TAILORED TO YOU
Our classic made-to-order service allows you to choose from our single-breasted or double-breasted style, and during your first appointment our in-house tailor will take your measurements to allow the jacket, sleeve and trouser lengths to be tailored to your individual needs.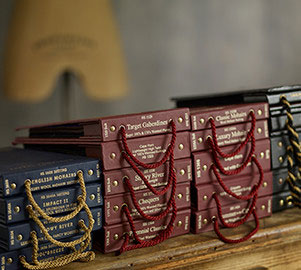 UNIQUE CLOTH
Make a unique selection of cloth, making the suit as individual as you are. Choose from a library of thousands of cloths, from super 100s to cashmere, linens and seersuckers, in an array of shades and designs. All from the world's finest mills including Loro Piana, Johnstons of Elgin and Scabal.

FINISHING DETAILS
Choose the ideal buttons and linings to complement your choice of cloth, and finish your suit perfectly.

Made-To-Measure suits are usually available to collect six to eight weeks after the initial consultation, and require one fitting.
Prices start from £650 for a two-piece suit, with the cloth charged additionally to this.
An express service is also available.
For further details or to book an appointment,
please email:[email protected]
or telephone:+44 (0)203 910 7750