Login
Log in if you have an account
Register
By creating an account with our store, you will be able to move through the checkout process faster, store multiple addresses, view and track your orders in your account, and more.
Create an account
Bespoke Shirts - For a fit like no other
18 Nov 2021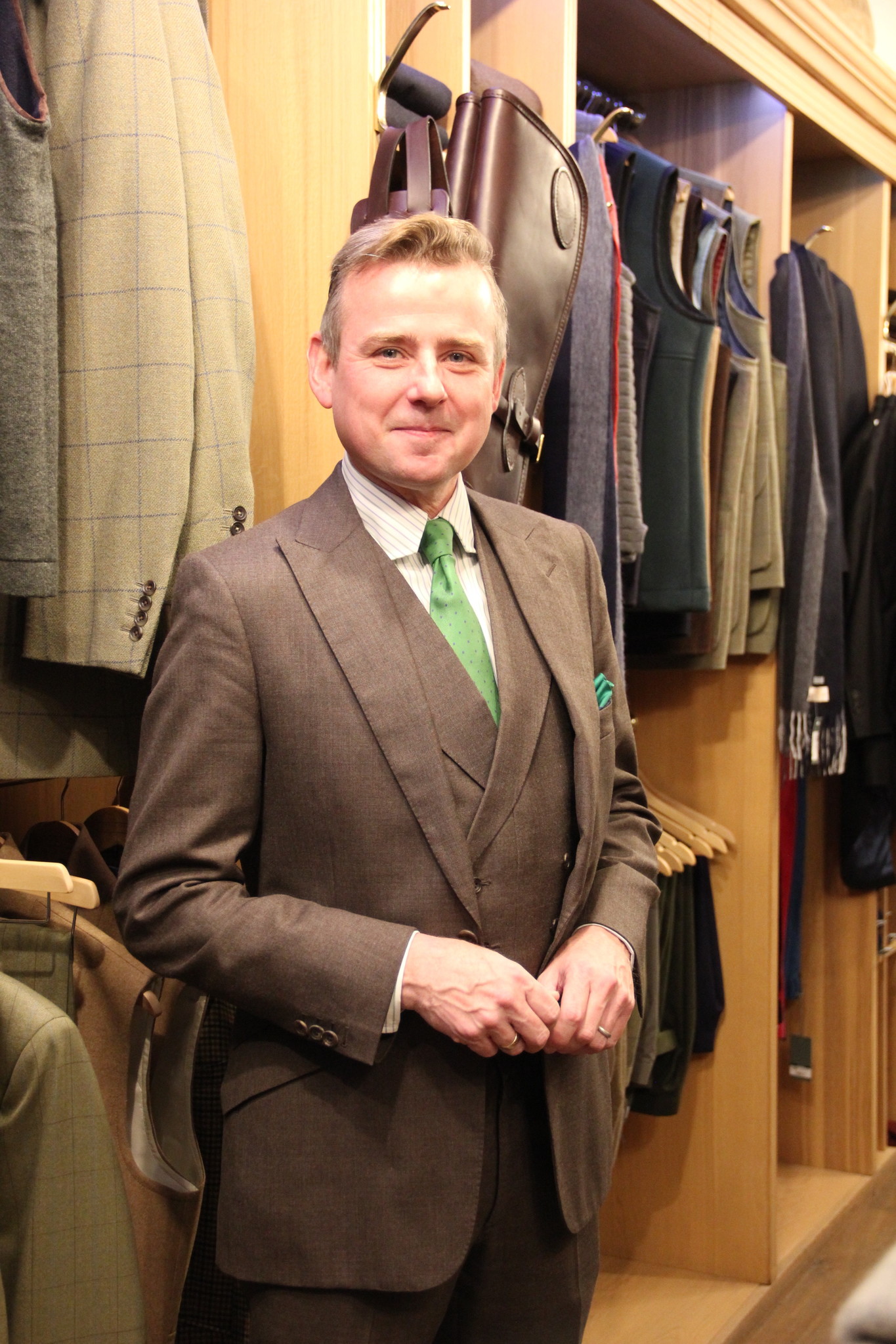 Meet Mr Paul Vanoli, a true bespoke shirt aficionado
Shirts are a pillar stone of any gentleman's wardrobe, a sartorial staple that forms the foundation of every ensemble. From a crisp white cotton shirt that compliments a classically tailored suit, to a more relaxed single cuffed check shirt, for effortless casual weekend style. 
When it comes to shirting, there is nothing quite like the experience of bespoke, a garment that has been made for you, to your exact specifications, fabric preferences, measurements and lifestyle needs. What could be more satisfying then dressing in a crisp cotton shirt, that has been crafted especially for you, perfectly tailored for a fit like no other. 
Paul Vanoli, Store Manager at our Oliver Brown, Lower Sloane Street store, is an aficionado when it comes to bespoke and made-to-measure shirting. With over 30 years of experience in menswear in locations such as Savile Row, Jermyn Street and 57th Street in New York, Paul has worked for many shirt makers including Turnbull and Asser and Sulka. Paul established Thomas Pinks first bespoke department "Personally Pink" before setting up his own bespoke shirting brand, Vanoli Bespoke. We chatted to Paul about the bespoke shirt making process, the factors to consider when choosing cloth, styling details and why when customers go down the road of bespoke, they never look back!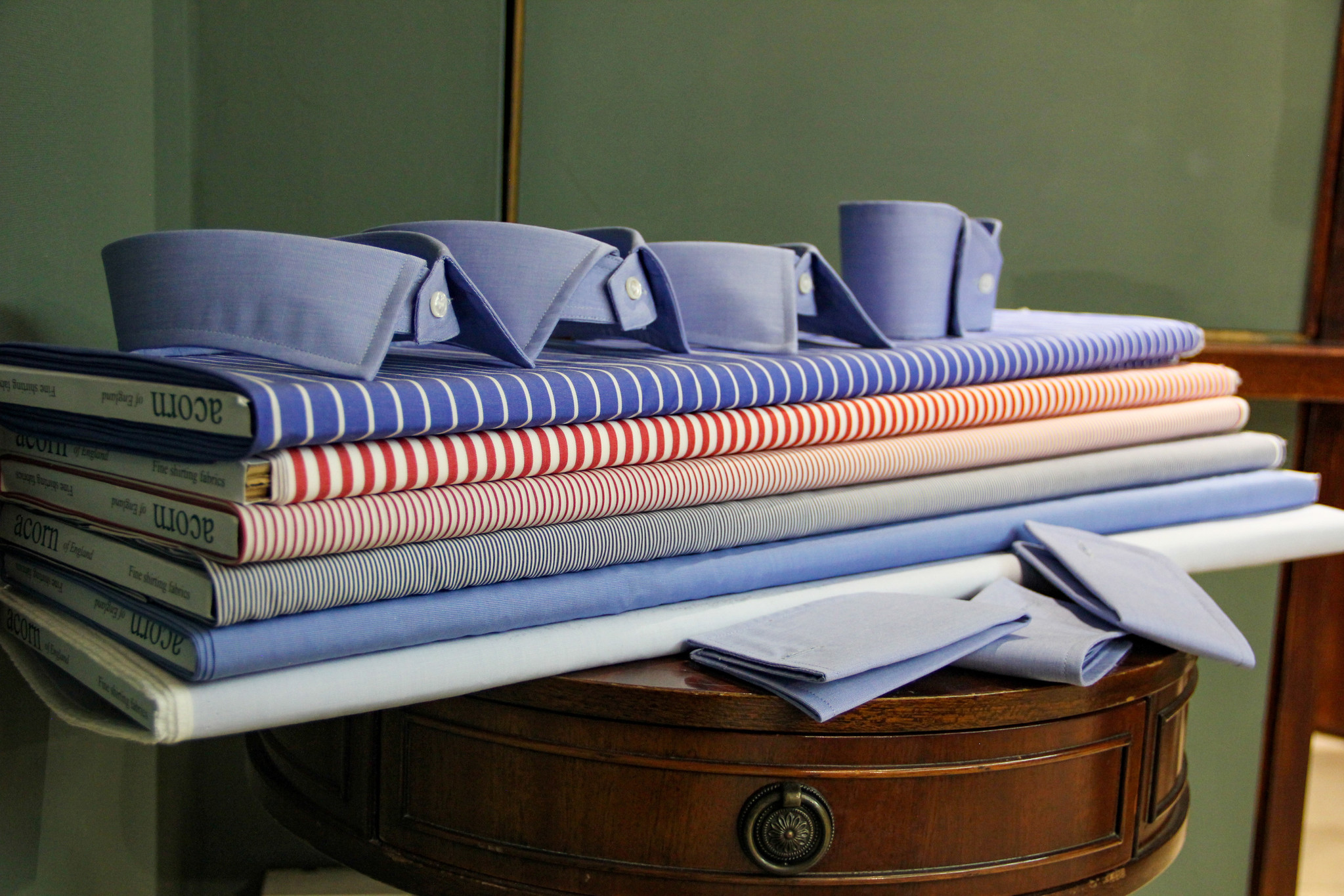 1. What is the difference between a made-to-measure and a bespoke shirt? 
The key difference is that a made-to-measure shirt is a ready-to-wear shirt that has been altered to fit the body, and there are more limited specifications. Whereas with bespoke, the shirt is made entirely from scratch, based on the customer's exact measurements and specifications.  
2. What are the steps involved in making a made-to-measure shirt? 
Made-to-measure shirts are great for people who are of a regular size who want to imprint their own personal style on the design of the shirt. When making a made-to-measure shirt we will get the customer to try a shirt in the size that they require. From this we can make a few small tweaks to the sleeve and body length. Then from this basis the client can choose fabric, collar shape, cuff type and a few other styling details.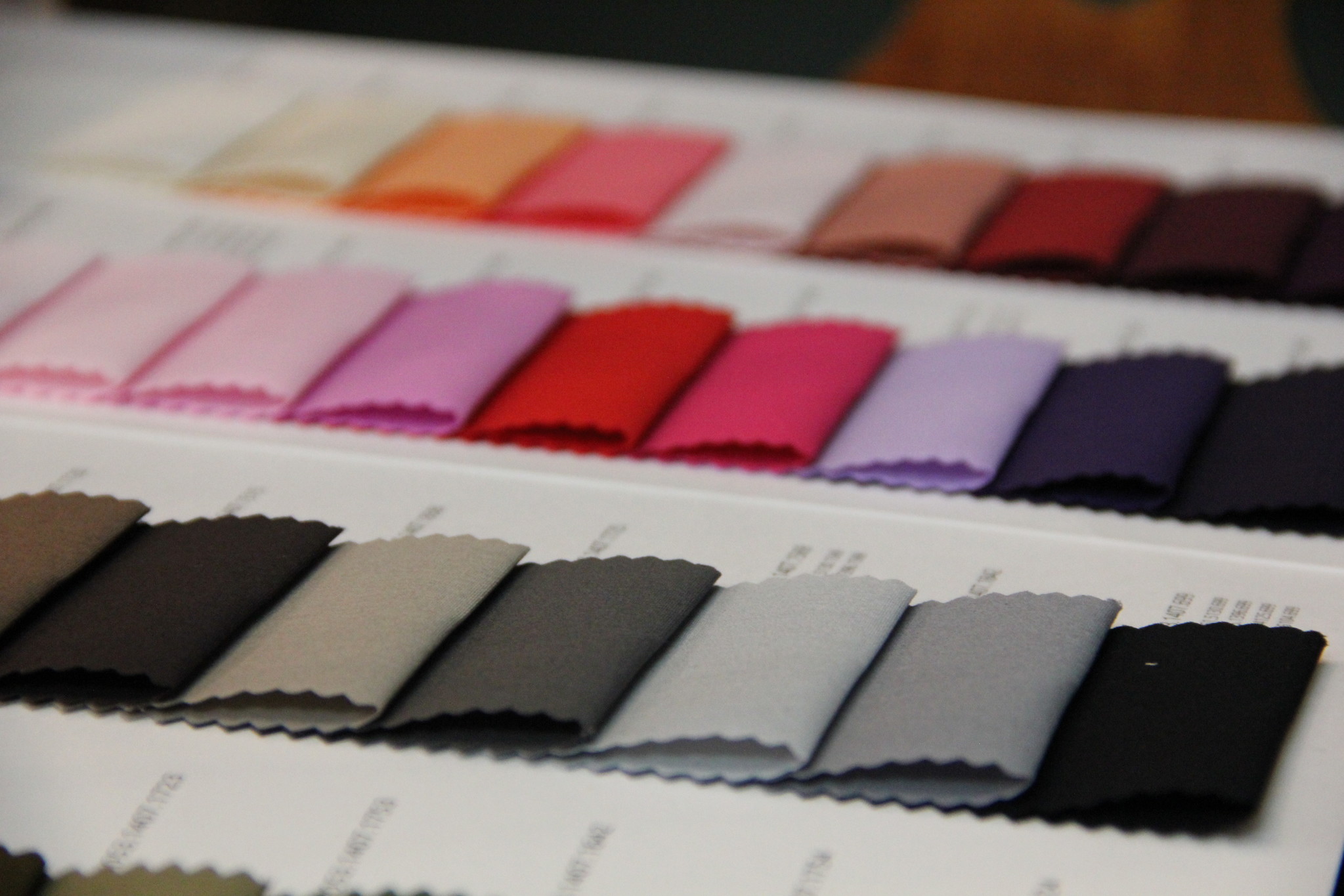 3. What are the steps to make a bespoke shirt? 
When it comes to bespoke shirting the customer becomes the true designer and all options are open, from choice of collar, cuff, fit, styling details etc. All options are open, that's the beauty of bespoke!  At Oliver Brown, we require all new bespoke customers to place a minimum order of 3 shirts, to allow for sampling. To create the perfect fit we will take a set of measures from which we will create a personal paper pattern. From this we will then make a first sample shirt which we would advise you to wash and wear three times. Then we will refit the shirt to ensure it is perfect and make any adjustments if needed. Once you are completely happy with the first shirt we will go ahead and make the balance of the order.   
4. Can you give more details about lining, fabric, style, buttons?  
The majority of our fabrics come Alumo in Switzerland.  Alumo are one of the world's leading producers of the highest quality two-fold cotton shirt fabrics, made to the highest standards. We also work with a number of British mills, whom we have very close relationships with. We have well over 1000 different patterns in various weights and thread counts. We only use mother of pearl buttons for our bespoke shirting and have several hues to match to the shirts.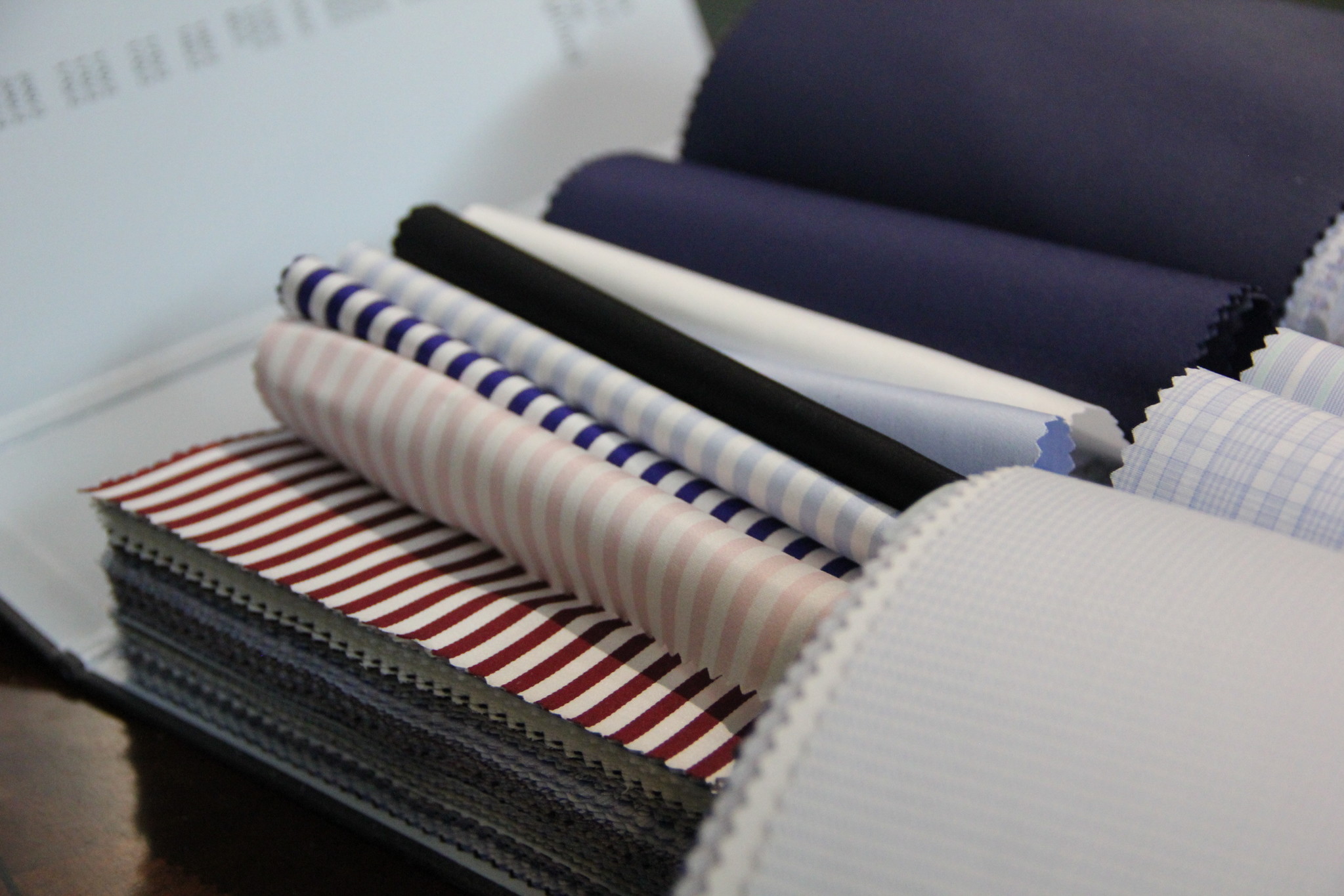 5. How many measurements do you take?  
Everything is measured by hand and by eye and attention to detail is key. To create the perfect fit, we will take a minimum of 14 different measures but then also consider such things as shoulder shape and posture to create a 3-dimensional paper pattern of your body. From this unique pattern we will cut your shirts.  
6. What questions do you ask the customer during the first appointment?  
Reading and understanding the customer is key. It is important to ascertain exactly what the customer expects the shirt to look like, as well as considering their lifestyle and specific needs. Some people like a very close-fitting shirt while others like it to have more movement and a loose fit. Other things to consider are collar fit, depth and style as well as cuff fit. Do they always wear the same watch or do we need to allow extra room on one cuff to accommodate a larger watch?
7. What specifications do you have to consider? 
We consider every detail, which is unique to each client. We consider things such as pockets, buttons on gauntlet etc. When it comes to things like inter-linings etc I will decide this from talking to the customer they don't really need to know the ins and outs of these. 
8. How long does it take to make a bespoke shirt? 
3 weeks for the sample and about 4 weeks for the balance of the order. Once we have your pattern, we can get shirts made much quicker.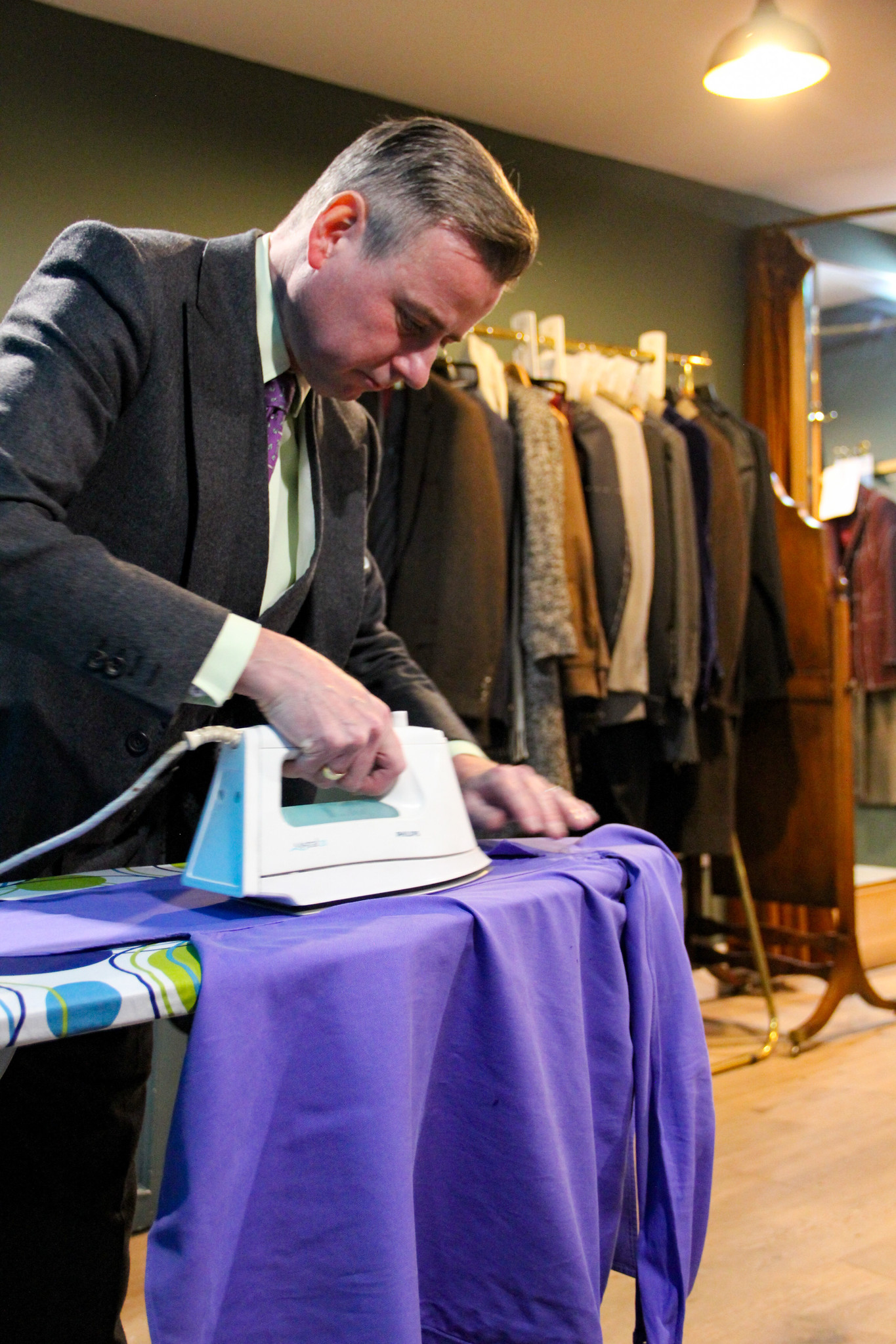 9. How would you persuade the customer to choose bespoke service and not ready to wear?  
Bespoke turns your shirt into a true representation of your own individual style which fits every contour of your body but still allows for easy movement.  
10. Aside from a bespoke shirt, what are the key pieces that every gentleman should have in his wardrobe?  
A tailored bespoke suit and a raincoat to protect everything from the British weather.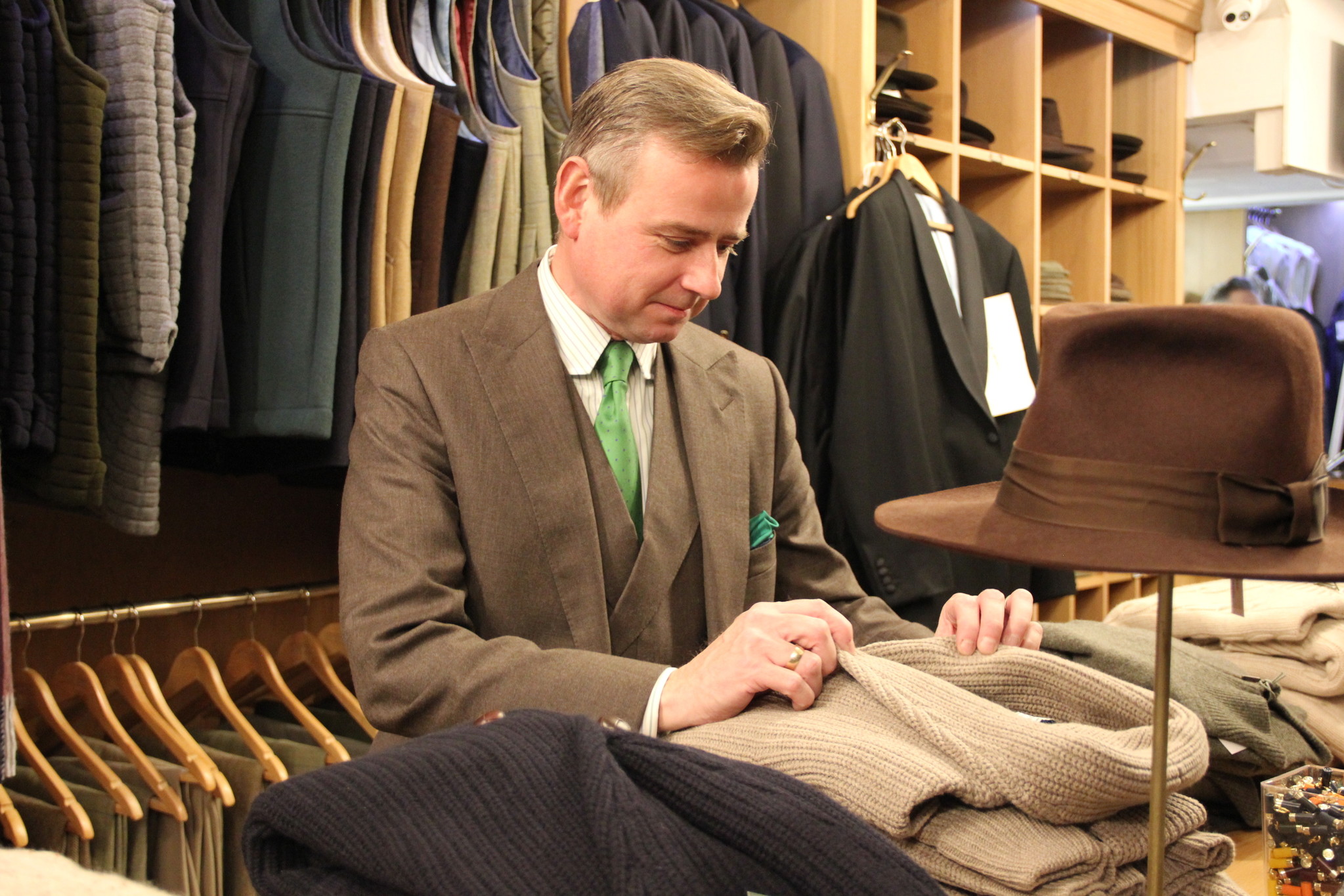 Bespoke shirts start at £295 with a minimum order of 3 for the first order.
To book your bespoke appointment with Paul and our team, contact [email protected] or call us on +44 0207 259 9494