Login
Log in if you have an account
Register
By creating an account with our store, you will be able to move through the checkout process faster, store multiple addresses, view and track your orders in your account, and more.
Create an account
Focus on Smoking Jackets
28 Oct 2019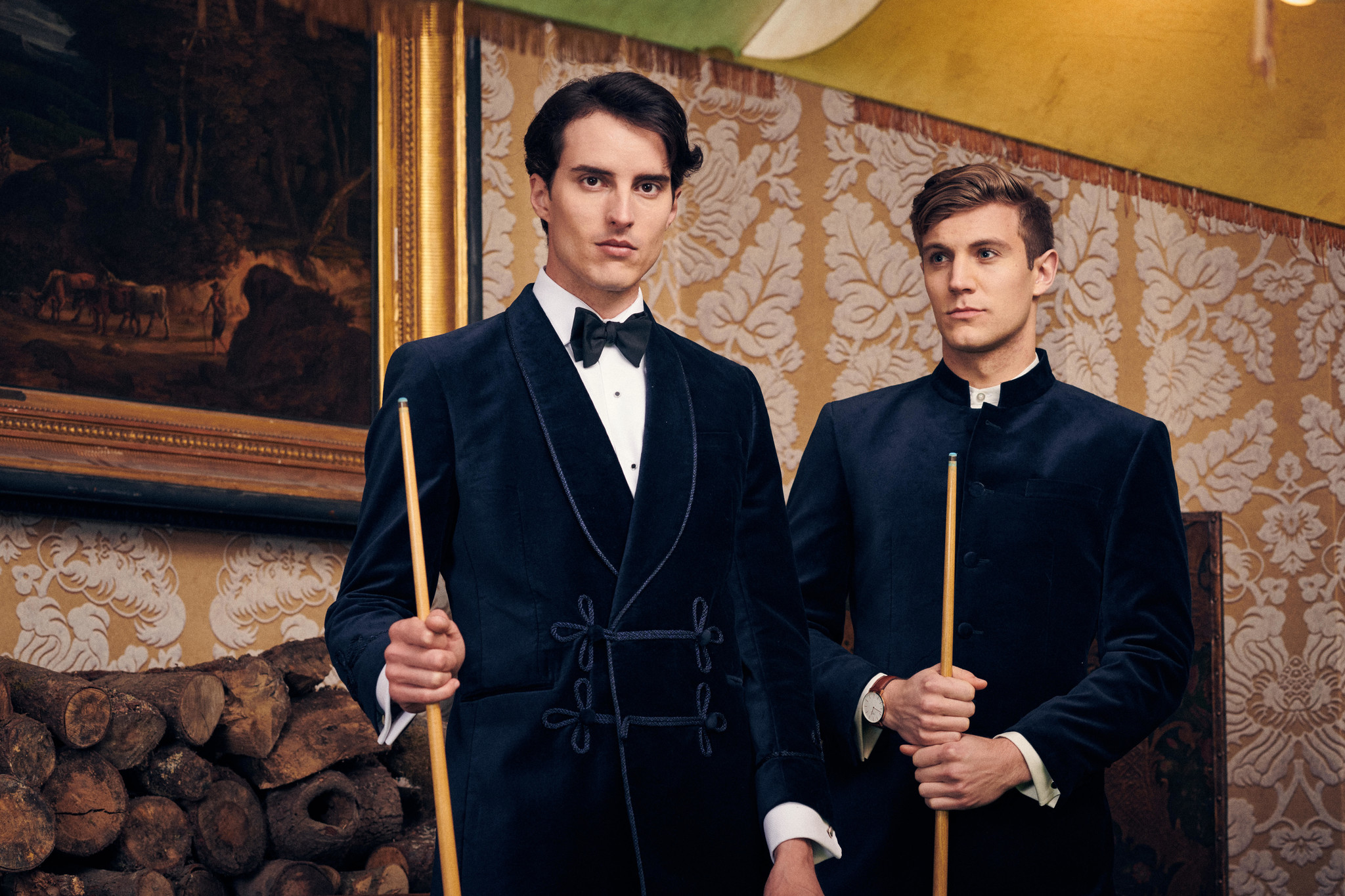 As goods from the Far East began to flow into Europe via the great medieval trade route known as the Silk Road, spices, tobacco, coffee, and silk became highly-coveted possessions of the wealthy and powerful.
The earliest example of what we would now call a smoking jacket was much more akin to a dressing gown. Long, silk brocade robe de chambres (or banyans) were worn as an outward sign of one's status. Some gentlemen could not afford the luxury of owning a silk gown and so would hire one for special occasions. Samuel Pepys mentions this in his diary (written throughout the 1660s) when he recorded: 'Thence home and eat one mouthful, and so to Hale's and there sat until almost quite dark upon working my gown, which I hired to be drawn in--an Indian gown, and I do see all the reason to expect a most excellent picture of it'.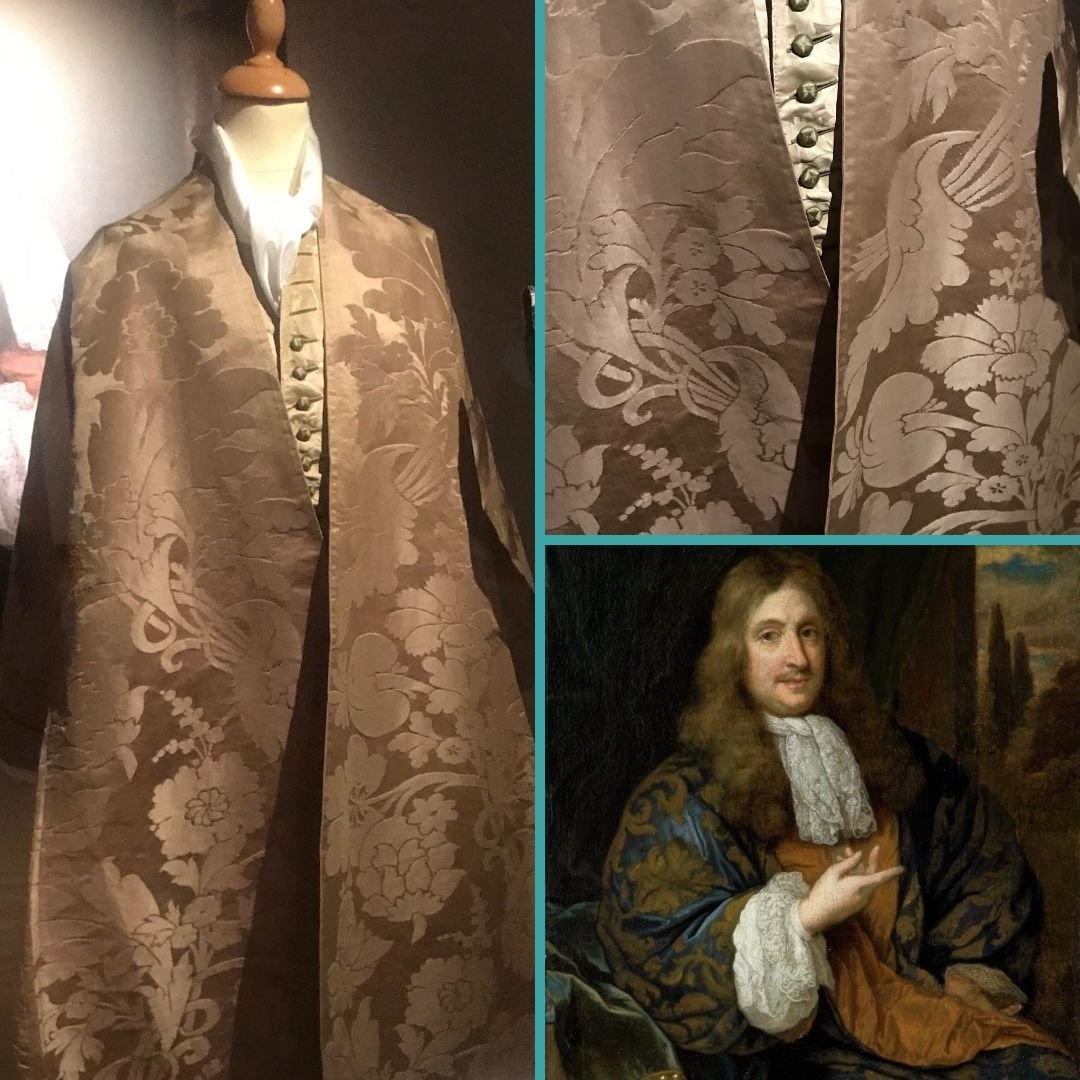 If you think this sounds a rather strange and passé way of presenting one's life, just think for a moment of Instagram and the way in which we still attempt to show off a priviledged and ideal life that we do not have. Should you wish to hire a Lambourghini for an afternoon to have photos taken behind the wheel, there's no need to fork out a quarter of a million pounds. For only a couple hundred, your Insta-followers can bask in the glory of your psuedo-lux mores.
However, by the nineteeth-century, the flashy silk gowns of Pepys' time had evolved into a short-fitting jacket, worn over evening clothes as a form of protection from the falling ash of a cigar, earning the name 'smoking jackets'. The jackets also provided extra warmth, as only a very small number of dwellings would have had access to central heating, and no homes yet had been scarred by the incubatory violation now known as 'double glazing' (O fortunam maiorum!). Many of the jackets of the time had additional details such as quilted lapels and cuffs or elaborate 'frogging', designs for which were largely influenced by contemporary military fashion.
Smoking jackets were traditionally seen as an exceptionally informal and private garment. In days past, men would retreat from the dining room to their study or parlour after dinner to smoke a cigar and sip their favourite digestif. The smoking jacket, much like a jumper or, dare I say, 'hoodie', was worn to retreat and swaddle oneself in comfort and protection while the blue tendrils of smoke and contemplation wove themselves around the darkening hours of the day.
Today, the smoking jacket is synonymous with elegance: Dean Martin, Cary Grant, Orson Welles, Dennis Price, Fred Astaire, and many other men all wore velvet jackest on stage and television, making them a symbol of louche decadence. While for some years there seemed to be a decline in their popularity, owing to the ill effects of smoking, the two acts are no longer linked, and smoking jackets can be seen at many different occasions.
Reminiscient of the early-modern interest in all things from the Orient, our smoking jackets offer gentlemen an opportunity for a splash of colour and decadence in evening wear. We offer the largest selection of ready-to-wear smoking jackets of any retailer in the world in a wide range of styles from an understated Eaton velvet jacket to our Caversham jackets with froggins and optional quilted lapels.