Login
Log in if you have an account
Register
By creating an account with our store, you will be able to move through the checkout process faster, store multiple addresses, view and track your orders in your account, and more.
Create an account
Meet our Designer - Juliana Poslednik
25 Oct 2021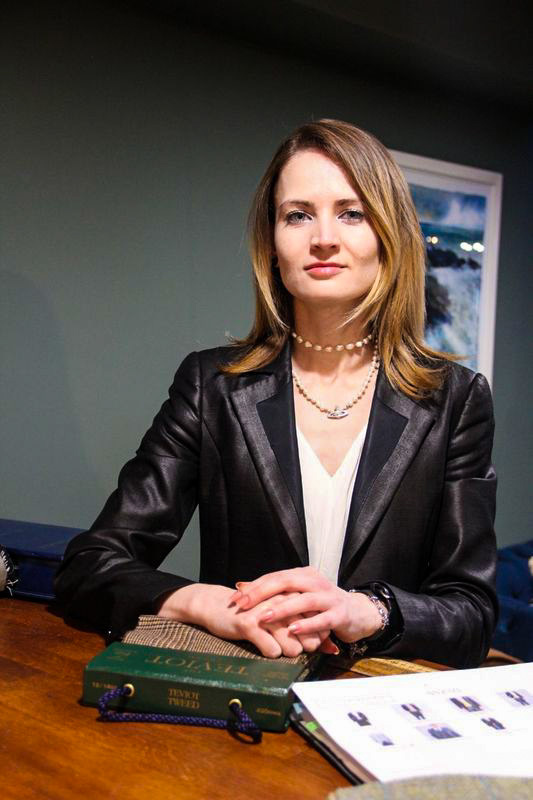 Meet the creative powerhouse behind Oliver Brown, our Designer and Head of Buying, Juliana Poslednik. We chatted to her about the new collection for Autumn Winter 2021, her inspirations and style philosophies, and her love and passion for men's tailoring.
Brazilian born Juliana started her career in fashion in 2005, whilst studying fashion design at university in Sao Paolo. She explains, "I always had a particular interest in tailoring. In 2010 I started my training in bespoke tailoring. When I began my training, my family told me that tailoring was in my genes. My grandpa, grandma and great-grandpa were tailors in Portugal and Brazil." She recalls one of her most inspiring memories, "One of the most fantastic experiences for me was when I visited the city where my great-grandpa used to have his tailoring shop in Vila Franca das Naves in Portugal, it was so inspiring to see where my family's tailoring heritage began".
My interest in menswear started at the beginning of my career, and as a designer, I would design menswear and womenswear. Men's tailoring was always part of my inspiration, even when designing womenswear. My passion for tailoring grew when I realised that tailoring pieces are timeless, and nothing is more rewarding for a designer than knowing that your clients will have their garments for a long time. As a buyer with a background in design, it's essential for me to find the right balance between innovation and the commerciality of the ranges.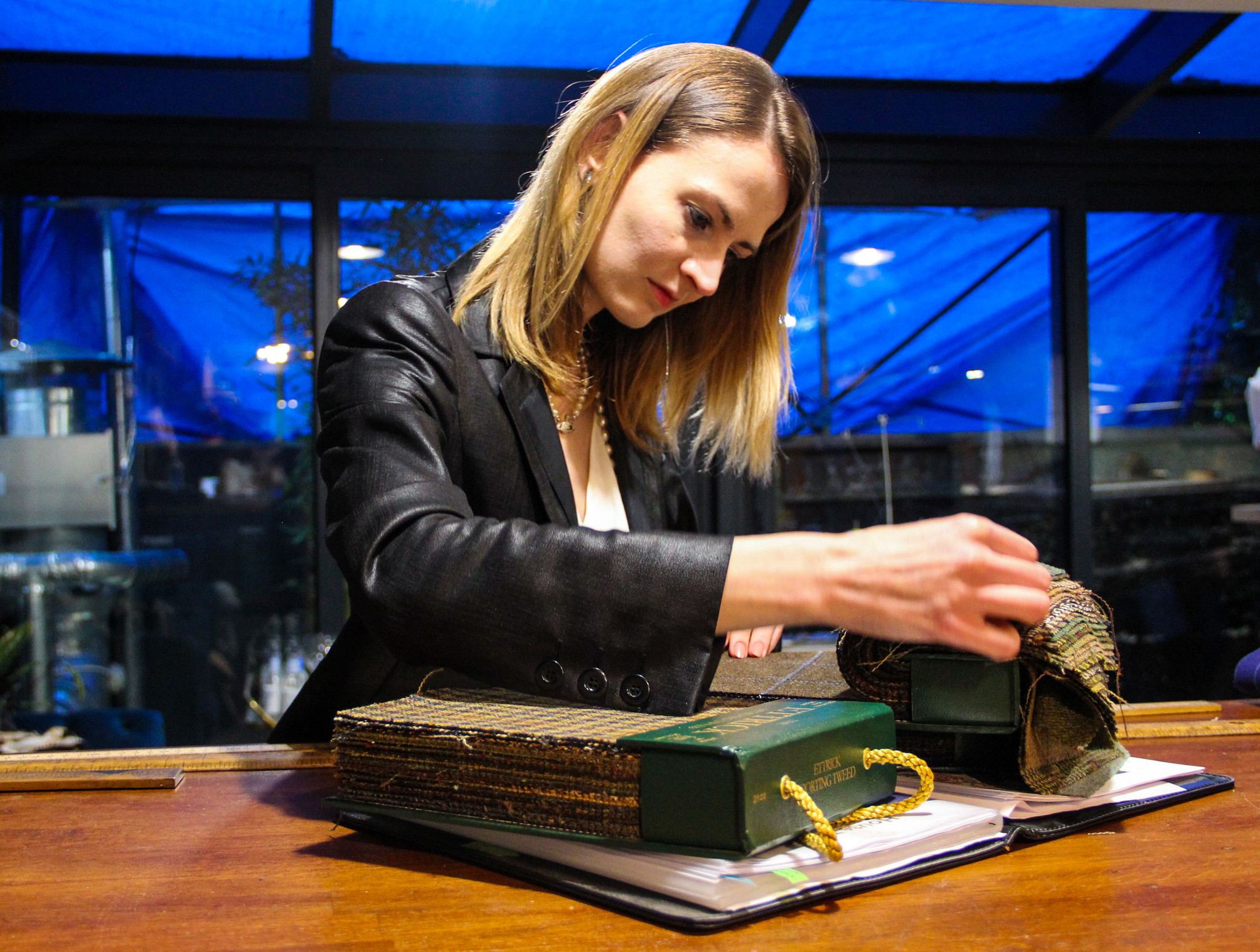 1. Tell us about the new AW21 collection, what was your inspiration?
The AW21 collection for Oliver Brown was inspired by the brands heritage in British menswear. In this collection, we wanted to bring a new context to Oliver Brown's signature pieces, to create versatile garments that will work in every gentleman's wardrobe, for numerous different occasions. The Oliver Brown house tweed Ettrick Tweed is still an important part of our collection, and we added some new tweeds that can be used in the countryside and styled with casual pieces for an urban look. Our smoking jacket collection was inspired by private member's clubs, thinking about a crossover between traditional and fashion pieces. The green and burgundy smoking jackets can be traditionally styled or styled as a fashion statement piece. Our urban collection's inspiration was the minimal urban aesthetic valuing textures, high-quality fabrics and materials.
2. How do you go about designing a collection? What are the key design/style elements you consider?
The collection always starts with trend research, and during the range development, we focus on our client and the values of Oliver Brown. When developing new pieces, I focus on keeping a balance between innovative and timeless design.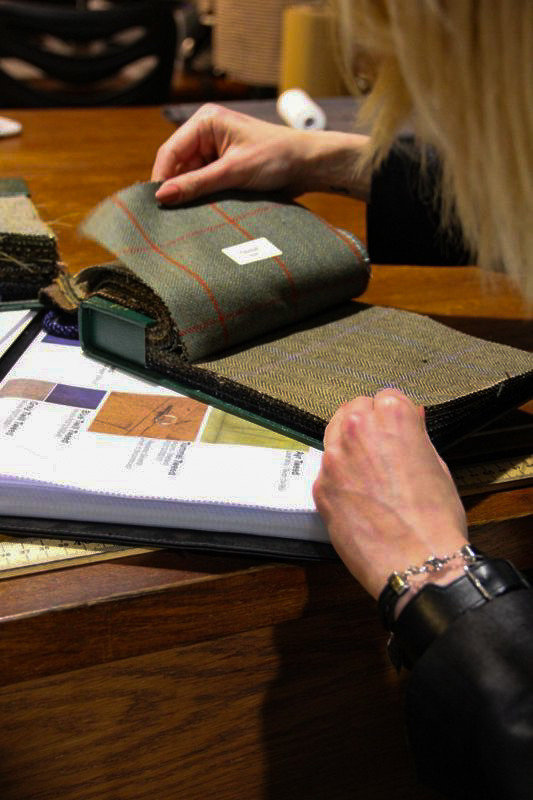 3. What are the key elements of this collection? What makes it different
Our tweed collections in the past were mainly focused on the countryside and our dinner wear and smoking jacket collections on occasions. However, I believe this new collection brings a twist, and I think that our clients, old and new, will be interested in exploring and experimenting with the new styles. This collection allows our clients the versatility to re-imagine their favourite pieces to work in different ways. For example, pairing a velvet smoking jacket, with a roll-neck knit, instead of the classic dress shirt, bow tie and dinner trousers, for a more contemporary look.
4. What influenced or inspired your choice of cloth?
The inspiration for cloth comes from our trend research and also feedback from our teams. Coming from a bespoke background, I give a lot of importance to materials, and at Oliver Brown, we also value the precedence of these materials. Our fabrics are from the UK and European suppliers, and most of our collection is 100% wool. This season we also developed a particular part of the range in 100% Cashmere wool, the ultimate in luxury menswear!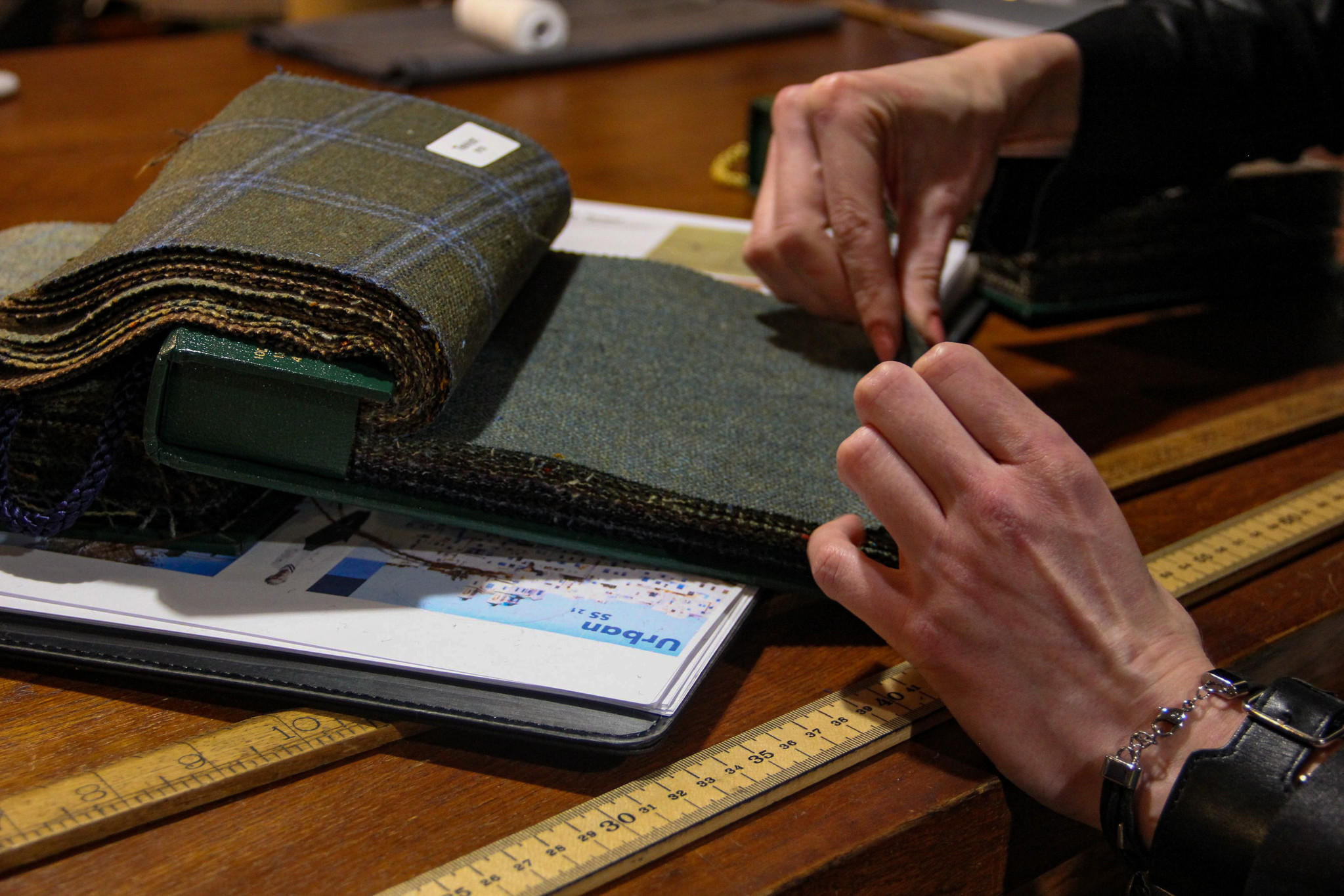 5. What's your favourite cloth from the collection?
My favourite cloth in this collection is a 100% cashmere cloth from Dormeuil. We produced a limited number of Eaton jackets, Ormonde jackets, gilets and hunting coats in this luxurious fabric, available in stores and online this winter.
6. What are the key pieces in the collection? And your favourite piece?
Winter collections are usually predominantly dark, but the winter season also has a bright side with tones of ecru, light greys and beiges, and I really wanted to explore this colour palette. My favourite piece is the Eaton Jacket – Flannel Windowpane Grey it brings this brightness to winter in a traditional and refined way.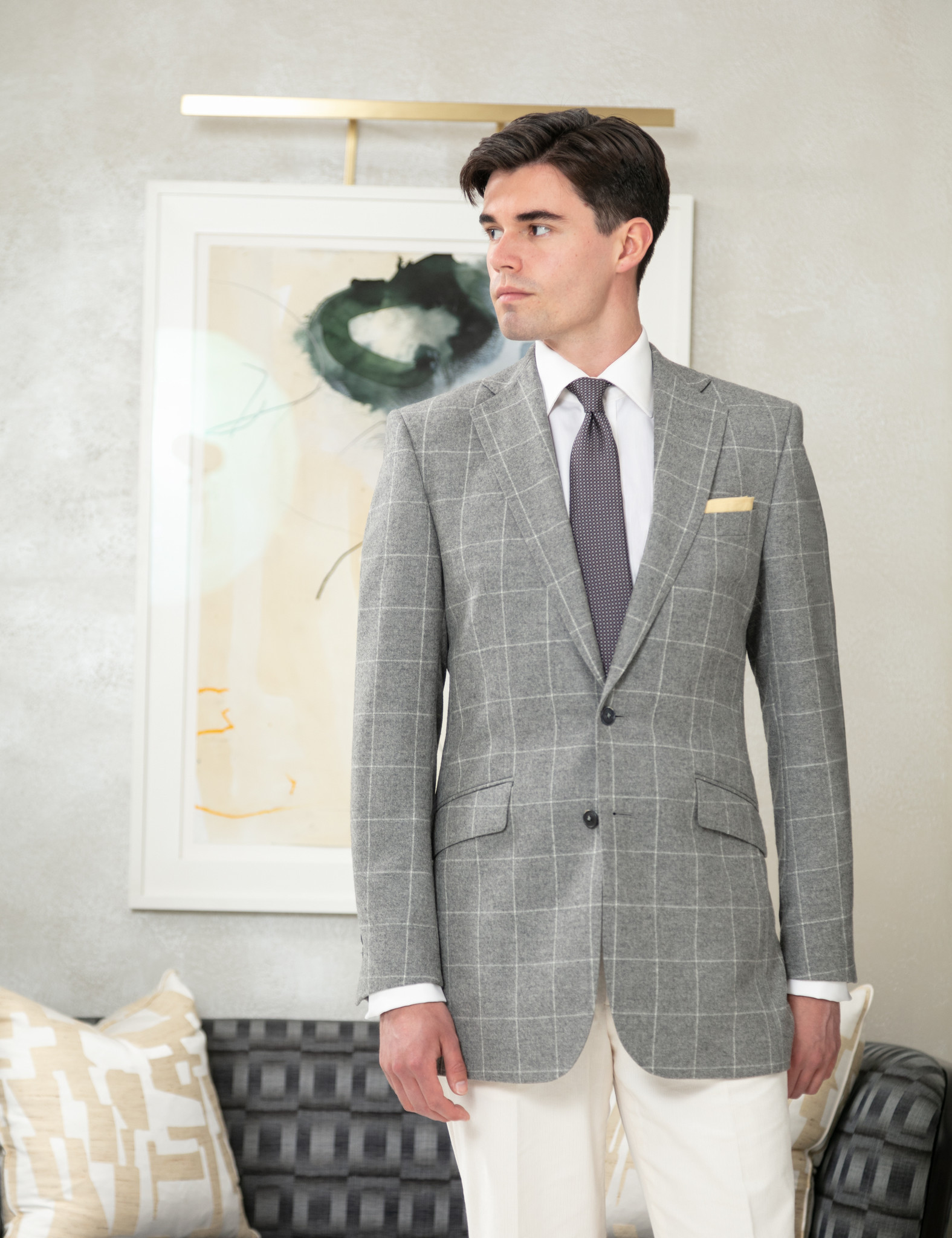 7. What are the ways in which men's tailoring has changed in recent years?
I believe that men gained more freedom in dressing over the last couple of years, and tailoring can be more creative and innovative without losing its quality and long-lasting core values. I believe that the way men buy tailoring pieces is changing. For this season, we developed two-piece suits that can be separated and styled for different occasions. People are thinking about purchasing versatile pieces that can transit from formal to casual wear, especially after the pandemic changed how we all dressed.
8. Do you see a return to formal dressing or is casual style here to stay?
Formal dressing will absolutely return, in fact, already has at Oliver Brown. We have seen an unprecedented demand for formal and morning wear over the past few months, as a result of many weddings and formal occasions being cancelled during 2020. Our sales have been phenomenal! The crossover between casual and formal styles has the potential to create some inspiring combinations.
9. Who is your style icon? 
Where do I begin? I have so many style icons! In tailoring, one of my style icons is Guillaume Bo in menswear and Esther Quek in womenswear.
10. If you could dress anyone, who would it be and why?
I always want to dress people I admire, and it is a long list. I admire them for different reasons, their style, accomplishments or personality. The actor Christoph Waltz is part of my top list at the moment.
11. If you were not in men's tailoring, what would you be?
In my spare time, I study and read about finance and investments. I believe that if not in the fashion industry, I would probably be in finance.
12. What's your style philosophy?
Style over trends. I believe that you always need to look for garments that make you feel like yourself. Pieces that make you feel the best confident version of yourself, independent of trends. Self-analysis is how you create a timeless wardrobe.
13. What are the 3 key pieces that every gentleman should have in his wardrobe?
From my point of view, a gentleman needs to start with the classics: a perfect fitted plain navy suit, a white shirt and lace-up shoes. After he has the essentials, it becomes easier to be more adventurous about the next pieces.
Shop the New AW21 collection online and instore, a collection of heritage pieces that will take you from country pursuits to city life in style.
Juliana's Top AW21 Picks
Ormond Jacket - Pure Navy Cashmere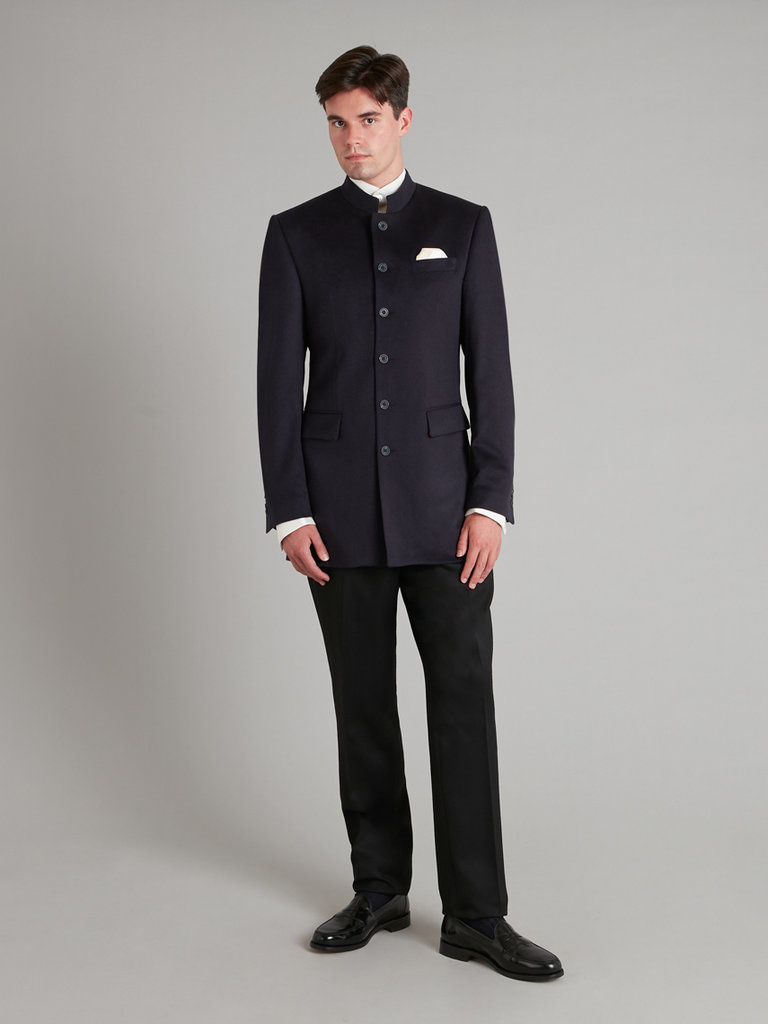 Eaton Jacket - Flannel Windowpane Grey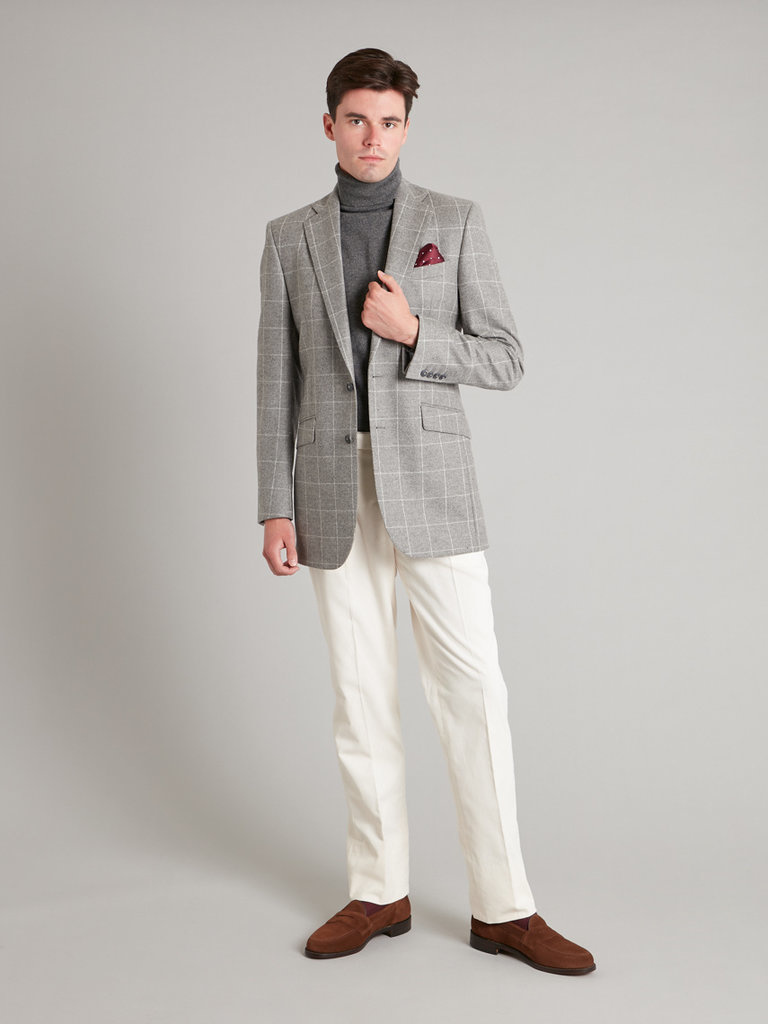 Pembroke Smoking Jacket - Navy